Welcome to The Playa)(Pops
---
<!content starts here>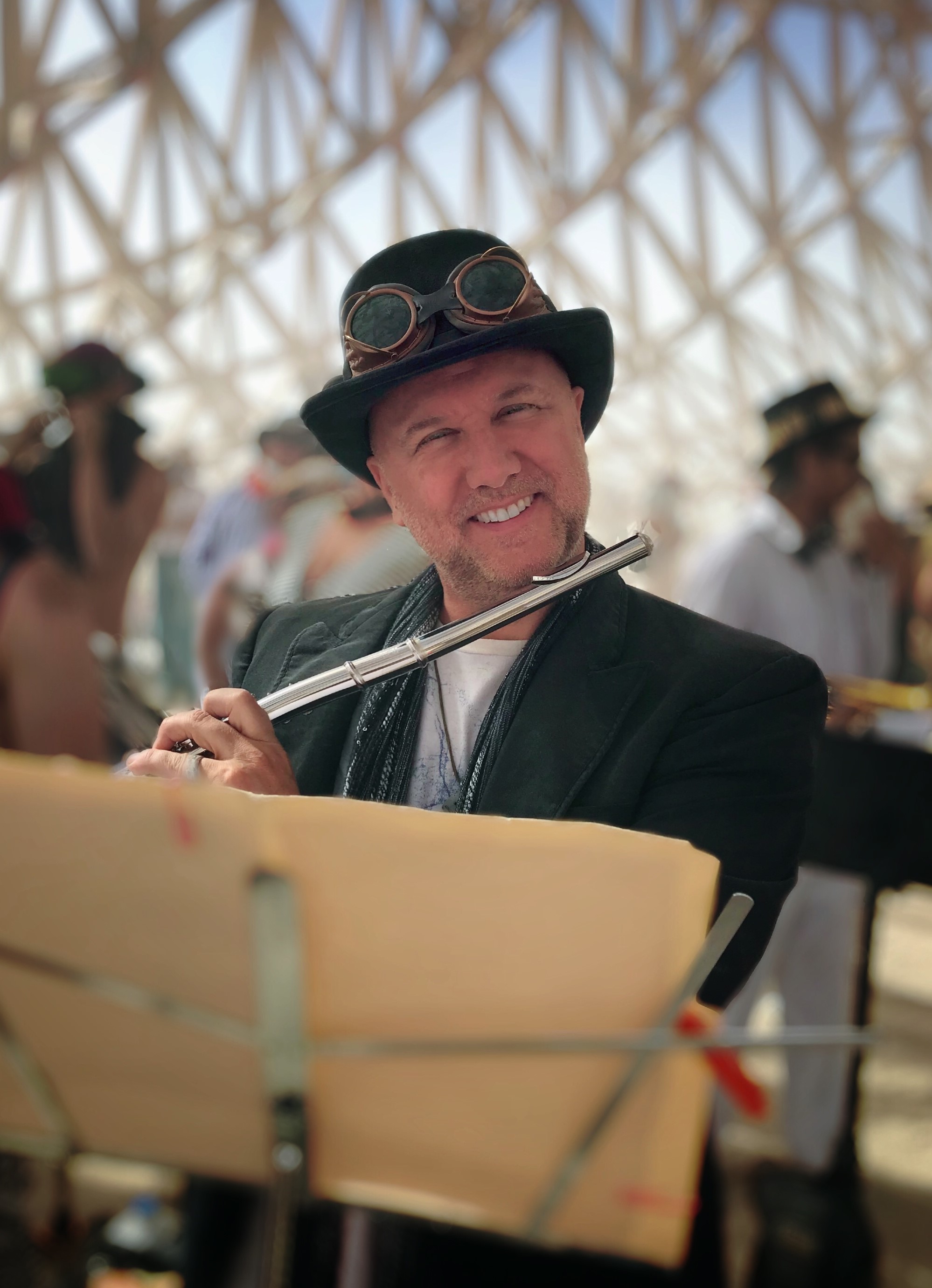 Hello Burners and welcome to Playa)(Pops Symphony!
If you're not familiar with us, let me introduce ourselves. We're a group who meet up once a year at Burning Man to do four or five performances as our contribution to the art at Black Rock City. It's a fun musical group in a not-too-serious, no-pressure way. Whether you're a seasoned musician or it's been...ahem, a few years since you last played, we're always welcoming new members. We make it as easy as possible...
Each year sign up if you'd like to join us. From there, you download the sheet music and audio files. Over the 6 months leading up to Burning Man you'll have time to practice and learn the music at your own pace. Then during the week of the burn, we come together at prearranged times and locations around Black Rock City to do performances, including center camp, the temple, and various performance art theme camps. That's it! No auditions. No competition. No pressure. Just a lot of fun.
On Facebook we have the Playa)(Pops Symphony group page from which most news and information flow, including sign-ups, side projects that we do during the year, etc. Be sure to check it out.
Please join us! Hopefully as a player, and if not, then at least to enjoy one of our shows listed in the Black Rock "What Where When" info book. See you on the playa <!content ends here>